Los Angeles, CA (May 15, 2022) – On Saturday, May 14, three people were killed in a fiery accident on a freeway in Los Angeles. The two-vehicle crash happened around 11:59 p.m., according to reports. 
Responders were dispatched to the 118 Freeway just west of the 405 Freeway to help at the crash scene. Three deceased victims were found inside one burnt vehicle, according to information from the Los Angeles Fire Department. 
The other vehicle did not catch fire, however, one person from that vehicle was transported to a local hospital for treatment. The extent of their injuries has not been reported. 
The California Highway Patrol issued a SigAlert for the eastbound lanes of the 118 Freeway except for the carpool lane. The 118 Freeway transition to the south/northbound 405 Freeway was also closed while the investigation into the details of the collision was active. 
We would like to offer our sincere condolences to the families of the deceased victims. We hope for the full recovery of the injured victim. 
Wrongful Death Attorneys in California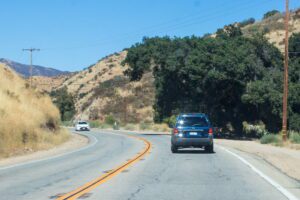 California car accidents cause injuries to more than 10,000 people per month. Many victims suffer serious injuries like spinal cord/brain injuries along with broken bones, concussions, and more. Severe injuries like these require extensive medical care that can cost a fortune. Usually, injured accident victims aren't able to pay tens of thousands of dollars for medication, hospitalization, surgery, and everything else they need to recover. 
California provides avenues for crash victims to secure compensation for various costs they face after being seriously injured in a car wreck. Working with a skilled car crash lawyer in Los Angeles is in your best interest if you wish to be fully compensated for your injuries and losses. 
Sometimes, injured crash victims end up losing their lives due to the severity of their injuries. If you have recently lost someone you love in a car crash, a wrongful death lawyer in Los Angeles will help you gather the compensation you need to help cover the cost of funeral bills, medical costs, and more. 
The majority of the car wrecks reported throughout the United States and in California take place due to driver negligence. Despite the many regulations utilized to keep drivers safe, people still decide to act carelessly while behind the wheel. Injured crash victims should contact a car crash lawyer as soon as they can after their lives were affected by a negligent driver. Victims and their family members may qualify for compensation to help lessen the financial burden they face moving forward. 
You should be able to focus on your emotional well-being, grieving, and your family after losing someone you love in a car wreck caused by negligence. Allow a lawyer to assist you in figuring out the financial aspect of your family member's crash so you can focus on your emotional recovery. 
We at the Mines Law Firm are aware that right now, money may be the furthest thing from your mind. However, you may be forced to cover the costs related to your family member's death which can be overwhelming and difficult. Personal injury attorneys at the Mines Law Firm have been advocating for crash victims and their loved ones for many years. We work to make sure our clients are able to recover from their accidents or those of their family members. 
If you or someone you love has been injured in a car crash caused by negligence, call 1-888-700-0093 to be connected with a car crash lawyer regarding your case. 
Note: We use outside sources when creating these accident news posts. These sources include but are not limited to local and state police reports, local news reports, social media outlets, and eyewitness accounts about serious accidents that take place in and around Los Angeles County. We have not independently verified all of the facts surrounding this specific accident. If you locate any information that is incorrect, please contact The Mines Law Firm immediately so that we can correct the post right away. The post will be removed on request.
Disclaimer: None of the information provided in this post is intended to be legal advice or medical advice. If you are involved in an accident, seek medical assistance as soon as possible. This news post is not a solicitation for business. The picture in this post is not from this accident scene.