If you are a parent in Los Angeles, California considering divorce, you must make some crucial decisions about child custody. One of the most important decisions you will make is choosing the right lawyer to represent your interests in court. There are many factors to consider when making this decision, including experience, fees, and location. Here are some tips to help you find the right Los Angeles child custody lawyer for your needs.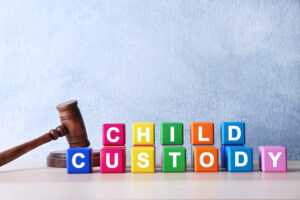 Make Sure the Lawyer is Experienced in Child Custody Law
This is a specific area of law, so you want to ensure the lawyer you choose has experience dealing with child custody cases.
Ask for Recommendations from Friends or Family Members
Talk to friends, family, and other professionals who have been through a child custody case. These people will be able to give you honest feedback about their experience with their child custody lawyer and whether or not they would recommend them.
Do Your Research Online
Once you have a few names of potential lawyers, you can start researching online. Check out their website and see if they have any information about child custody cases. You can also read online reviews to see what other people have said about their experience with the lawyer. Just make sure you're reading reviews from reputable sources. This will help you narrow down your choices to the best child custody lawyers in Los Angeles, California.
Schedule a Consultation
Once you have narrowed down your choices, schedule a consultation with each child custody lawyer you are considering. This will allow you to meet them in person, ask questions, and get a feel for their personality and style.
Ensure You Understand the Fee Arrangement before Hiring a Child Custody Lawyer
Some lawyers charge by the hour, while others charge a flat fee. You should also ask about any other costs associated with the case, such as filing or expert witness fees. It will help you to decide which lawyer you will ultimately hire.
Make Sure You Are Comfortable With the Child Custody Lawyer You Select
After meeting with each lawyer, take some time to reflect on your consultations before making a decision. Be sure to choose the Los Angeles child custody lawyer you feel most comfortable with and who you believe will best advocate for your interests.
Conclusion:
The decision to end a marriage is never easy, but when children are involved, it's essential to make sure they have the support and resources they need to thrive. With these tips, you'll be able to find a great lawyer in Los Angeles who can help you through your divorce.
Jasmine Mines at The Mines Law Firm has handled child custody cases and can provide the guidance and representation you need to ensure your child's best interests are represented in court. Contact us today for more information about how we can help you during this difficult time.