Pasadena, CA (May 16, 2022) – A two-vehicle collision in Pasadena sent a car into a house and left one person injured on Saturday, May 14. At approximately 4:00 p.m., the incident occurred on Orange Grove Boulevard. 
Authorities said the incident occurred on Orange Grove Boulevard near North Sunnyslope Avenue for reasons still being investigated. Two vehicles were involved in an accident that caused injuries to one person. 
The impact sent one of the vehicles into a nearby house, according to reports. Information concerning whether the injured victim was inside the house at the time of the crash has not been released. 
Paramedics transported one individual to an area medical center with moderate injuries. No other injuries have been reported. 
Police in Pasadena continue to investigate the circumstances of the wreck. 
We hope for the full recovery of the injured victim. 
California Auto Collisions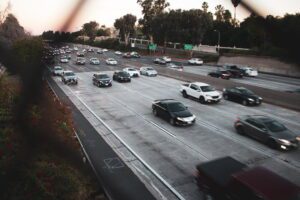 Car accidents happen in California constantly. According to information from statistics, a reportable auto collision happens in the Golden State approximately once every three minutes. Being injured in a car crash is no walk in the park. Victims suffer from painful injuries while they're stuck in the hospital and unable to work. They rack up medical bills while they're not able to make any money, which can be highly stressful. Also, depending on the severity of the collision, they may be dealing with severe emotional trauma as well. Seeing other people get hurt or even killed can be even worse than getting hurt yourself. 
Injured victims are faced with a wide array of difficulties following their accidents. If you've been hurt in a crash, and you know the crash wasn't your fault, you should contact a personal injury attorney. Negligent drivers need to be held accountable for their actions so they don't continue to put themselves and others at risk. You also deserve justice and compensation if you've been hurt by another person's negligent actions. 
The majority of the auto collisions that happen in the United States and throughout California are caused by driver negligence. Things like drunk driving, drowsy driving, and distracted driving are widespread forms of driver negligence that lead to thousands, if not millions of car wrecks every single year. Driver negligence also leads to millions of injuries yearly. On average, distracted driving causes over 1 million car accidents in the United States every year. With the advent of smartphones and other hand-held technology, distracted drivers are absolutely everywhere, putting everyone they come into contact with at risk for serious injuries or even death. 
When you're under the impression that a negligent driver caused your injuries, it's in your best interest to contact a car crash lawyer in Pasadena who can help you recover in more ways than one. The car crash attorneys at the Mines Law Firm work to help our clients recover financially so they are able to focus on their mental and physical recovery. Your health and well-being are our top priority. We want you to be able to get your life back on track after being wrongly injured. 
You may be eligible to collect financial compensation for the damages you endured due to your recent accident, especially if the accident was no fault of your own. Medical costs, lost wages, and vehicle repairs, among other costs associated with your wreck, may be covered by financial compensation. A personal injury lawyer will help you get the maximum compensation available for your injuries. 
Call our office at  1-888-700-0093 as soon as you can, any time, 24-hours a day, 7 days a week. You can schedule a free case review with our lawyers to discuss your case. We will answer all of your questions and make sure you understand your legal right toward financial compensation. You deserve to be able to recover as easily as possible. Call us today.
Note: We use outside sources when creating these accident news posts. These sources include but are not limited to local and state police reports, local news reports, social media outlets, and eyewitness accounts about serious accidents that take place in and around Los Angeles County. We have not independently verified all of the facts surrounding this specific accident. If you locate any information that is incorrect, please contact The Mines Law Firm immediately so that we can correct the post right away. The post will be removed on request.
Disclaimer: None of the information provided in this post is intended to be legal advice or medical advice. If you are involved in an accident, seek medical assistance as soon as possible. This news post is not a solicitation for business. The picture in this post is not from this accident scene.