Mission Hills, CA (April 1, 2022) – A motor vehicle accident on a freeway transition road in Mission Hills on Friday, April 1, left one person dead. The incident was reported at approximately 7:15 a.m., according to reports. 
The crash happened on the transition from the westbound 118 Freeway to the southbound 405 Freeway, according to information from the California Highway Patrol. One person lost their life in the collision. 
Paramedics attempted lifesaving efforts on the victim, however, they lost their life at the hospital a short time after the wreck occurred. Police in the area closed the transition road from the northbound 5 Freeway to the westbound 118 Freeway, as well as the Laurel Canyon on-ramp to the westbound 118 Freeway. 
Authorities in Mission Hills continue to investigate the details of the accident. 
We would like to offer our sincere condolences to the family of the deceased victim at this time. 
California Auto Accidents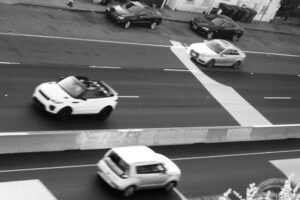 More than 10,000 people are hurt in car wrecks in California every month. Numerous victims suffer severe injuries such as brain and spinal cord injuries along with concussions, broken bones, and more. Severe injuries such as these require medical care that can be extensive and expensive. Oftentimes, injured crash victims are unable to pay tens of thousands of dollars for hospitalization, medication, surgery, and anything else required for them to recover. 
The Golden State provides avenues that accident victims can take to secure compensation for various costs that arise after they sustain injuries in collisions. Working with a car accident attorney in California is your best bet at being fully compensated for your injuries and losses and getting the justice you deserve.
Car Crash Lawyers in Mission Hills
Sometimes, the injuries sustained in a car crash are so severe that victims end up losing their lives. If you have recently lost a loved one in a California car crash, a wrongful death attorney in Mission Hills will be able to help you secure the financial compensation necessary to help pay for things like funeral bills and outstanding medical bills. 
Most of the auto accidents reported in California and throughout the United States happen due to driver negligence. Despite numerous safety rules and regulations put into place in order to keep drivers from harm, people still choose to act recklessly while behind the wheel. Injured accident victims should reach out to a car crash attorney in California as soon as possible after being hurt by another driver's negligence. Victims may be entitled to compensation to help alleviate the financial burdens they face moving forward.
After losing a loved one in a negligently caused auto accident, you should be able to focus on grieving and restoring your emotional health. Allow an attorney to help you figure out the financial aspect of your loved one's accident so you're able to focus on your emotional recovery and your family. We at the Mines Law Firm know that right now, money is probably the furthest thing from your mind. However, you may be forced to pay outstanding costs associated with your loved one's death. You may be feeling overwhelmed with how you're going to move forward from this. 
California personal injury attorneys at the Mines Law Firm have advocated for car crash victims and their family members to make sure they are able to get full and fair compensation to help them move forward after being injured in car accidents.
Reaching out to a car accident attorney in Mission Hills as soon as possible can ensure your legal rights are protected. A reputable attorney will be able to review the circumstances surrounding your accident to determine the most effective legal approach for you.
If you have been injured in a preventable accident, contact our La Mirada personal injury lawyers at the Mines Law Firm at  1-888-700-0093 any time, 24-hours a day, 7 days a week to discuss legal options available for you. 
Note: We use outside sources when creating these accident news posts. These sources include but are not limited to local and state police reports, local news reports, social media outlets, and eyewitness accounts about serious accidents that take place in and around Los Angeles County. We have not independently verified all of the facts surrounding this specific accident. If you locate any information that is incorrect, please contact The Mines Law Firm immediately so that we can correct the post right away. The post will be removed on request.
Disclaimer: None of the information provided in this post is intended to be legal advice or medical advice. If you are involved in an accident, seek medical assistance as soon as possible. This news post is not a solicitation for business. The picture in this post is not from this accident scene.