Fullerton, CA (June 28, 2022) – A man identified as Kenneth Edward Wassennar II, age 38, was identified as the victim of a fatal hit-and-run crash that occurred in Fullerton on Monday, July 27. Reports indicate the crash happened at approximately 1:30 a.m.
Authorities in Fullerton report that three vehicles, including an SUV and two cars, struck Wassennar without stopping to render aid. The incident occurred on Harbor Boulevard near Southgate Avenue. 
Wassennar was attempting to cross Harbor Boulevard headed west in the north crosswalk when he was struck by a white Dodge Charger headed south. The driver of the Charger left the scene after the collision. Seconds later, the victim was struck again by a black Jeep Wrangler that also left the scene, and about two minutes later a two-door Honda Civic struck him and also left the scene without stopping. 
First responders rushed Wassennar to the hospital where he was declared deceased. Harbor Boulevard was closed between Orangethrope and Knepp Avenues while crews worked to clear the area. 
Nothing further has been reported concerning the incident at this time.
We would like to offer our sincere condolences to the family of Kenneth Edward Wassennar II.
California Pedestrian Collisions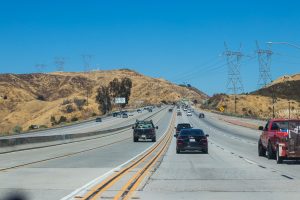 Approximately 150,000 people sustain injuries in traffic collisions every year. Thousands of those injured are traveling as pedestrians at the time of their accidents. These pedestrians are traveling on sidewalks and roadways throughout the Golden State.
Every year, more than 7,000 people are killed in pedestrian collisions throughout the United States, and tens of thousands of others suffer injuries in these wrecks. Those who sustain injuries in serious pedestrian accidents usually have to spend a lot of time in the hospital recovering. This can be overwhelming and stressful due to the fact that they are unable to return to work and make a living while simultaneously racking up medical bills. 
Pedestrians are totally unprotected while they travel, putting them at serious risk for injuries or even death if they become involved in a traffic collision with a vehicle. Pedestrian accidents often lead to severe injuries like broken bones, spinal cord injuries, brain injuries, and more. All of these injuries require expensive and extensive medical care. 
Oftentimes, car crashes are caused by driver negligence. These collisions happen when people choose to talk on their phones, text, eat and drive, put on makeup, and disobey traffic laws and signals. When people suffer injuries due to the negligent actions of other drivers, injured victims should contact a pedestrian accident attorney in Fullerton. 
When we lose people we love, it is never easy to accept. When someone you love loses their life due to the negligent actions of another person, it can make the situation that much more devastating. The surviving family members of deceased crash victims should try and figure out how their loved one's accident happened, and whether it was caused by another person. A lawyer can help them do this in order to figure out whether they qualify for financial compensation. 
Financial compensation is awarded to the surviving family members of those who have lost their lives in negligently caused accidents. Compensation can help you pay for vehicle repairs, lost wages, funeral costs, and more. Families can contact a wrongful death attorney in Fullerton to learn more about their legal right toward financial compensation. 
If your loved one was killed in a car wreck caused by negligence, you may benefit by having our skilled attorneys in your corner. Feel free to call the Mines Law Firm at 1-888-700-0093 any time, 24 hours a day, 7 days a week, to schedule a free case review with our lawyers to discuss your case.
Note: We use outside sources when creating these accident news posts. These sources include but are not limited to local and state police reports, local news reports, social media outlets, and eyewitness accounts about serious accidents that take place in and around Los Angeles County. We have not independently verified all of the facts surrounding this specific accident. If you locate any information that is incorrect, please contact The Mines Law Firm immediately so that we can correct the post right away. The post will be removed on request.
Disclaimer: None of the information provided in this post is intended to be legal advice or medical advice. If you are involved in an accident, seek medical assistance as soon as possible. This news post is not a solicitation for business. The picture in this post is not from this accident scene.