Burbank, CA (April 30, 2020) – A fatal traffic accident occurred between two vehicles in Burbank on Thursday, April 28. The wreck happened on Front Street, sources said.
Police and paramedics responded to the scene on Front Street north of the Metrolink Station. Initial reports showed that a vehicle driven by Alex Ghazarian, 19,  was involved in a collision with a fence and another car. 
Ghazarian was found in the driver's seat at the crash scene. Responders extricated him from the vehicle and performed life-saving measures; however, they were unsuccessful. He was pronounced deceased on-site. 
Sources say the other driver, identified as a woman driving an SUV, was transported to a local hospital with non-life-threatening injuries. Her name has not been reported. 
Authorities continue to investigate the circumstances of the incident. 
We would like to offer our sincere condolences to the family of Alex Ghazarian. 
California Auto Accidents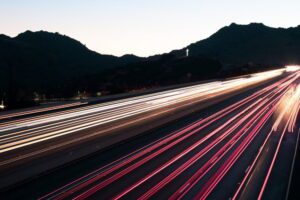 With almost 40 million residents and over 25 million licensed drivers, California is the most populous state in the United States. There are approximately 400,000 car wrecks per year that lead to injuries for 250,000 people. Auto accidents take over 3,500 lives in California, leaving thousands of families devastated.
Car crash victims and their family members often face difficult consequences in the aftermath of accidents. Painful injuries, forced time off of work, property damage, and even emotional stress like anxiety or depression can occur due to a severe car wreck. 
If you or a loved one have recently sustained injuries in a California traffic accident, it may be beneficial for you to contact a personal injury lawyer. A California personal injury attorney may be able to help you recover in numerous ways. An experienced lawyer will figure out whether your wreck was caused by the negligence of another party, in which case you would be eligible to collect financial compensation. Compensation could help pay for all the damages associated with your wreck. 
Burbank Car Crash Lawyers
If you are awarded compensation for your injuries and losses, it can help you pay for medical bills, lost wages, vehicle repairs, etc. The nature of your injuries and how much they have impacted your life will be a determining factor in how much compensation you can collect. 
Contact a car crash attorney in Burbank as soon as you can after you are injured in an accident. There is a two-year statute of limitations for personal injury cases in Pennsylvania, which means you must file a claim within two years of your accident date. 
A personal injury lawyer in Burbank will be able to help you figure out whether or not you qualify for compensation. They will help you through every step of the personal injury process. The attorneys at the Mines Law Firm have been working for the rights of injured crash victims for many years. We have extensive experience providing injured crash victims with total and fair compensation for their injuries and losses. 
If you have been injured in an accident and you believe a negligent driver caused your accident, contact our personal injury law firm in Burbank at 1-888-700-0093 to see how we can help you. We work to ensure that our clients are in the best possible position for moving forward. We help them get things they need, such as medical treatment for their injuries and rehabilitation.
Note: We use outside sources when creating these accident news posts. These sources include but are not limited to local and state police reports, local news reports, social media outlets, and eyewitness accounts about serious accidents that take place in and around Los Angeles County. We have not independently verified all of the facts surrounding this specific accident. If you locate any information that is incorrect, please contact The Mines Law Firm immediately so that we can correct the post right away. The post will be removed on request.
Disclaimer: None of the information provided in this post is intended to be legal advice or medical advice. If you are involved in an accident, seek medical assistance as soon as possible. This news post is not a solicitation for business. The picture in this post is not from this accident scene.